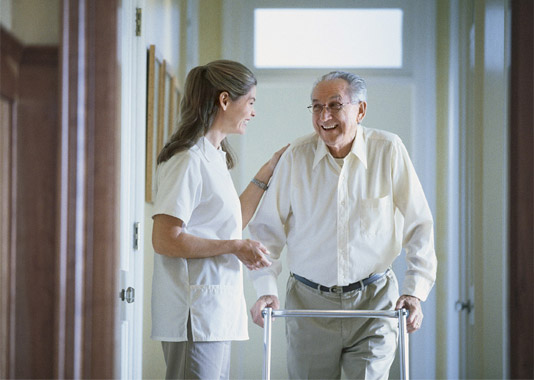 The decision to move either ourselves or a family member to a nursing home is something we have to face as we age. It may be a decision that arrives suddenly after hospitalization, gradually as needs become more difficult to meet in other types of housing.
It is important to learn all you can about nursing homes to arrive at a less stressful decision that is right for you or your loved one. It is also important that you separate the facts from the myths about nursing homes to help you arrive at a decision. There are a lot of negative connotations to the label "nursing homes", so knowing the truth can help ease some of your worries and bust of those myths.
Often, people think that a nursing home is the only option for those who can't take care of themselves at home. That is not entirely true. There are a lot of options to help older adults stay at home, ranging from help with laundry and shopping to caregiving and visiting home health services. If staying at home is no longer possible, assisted living is another option if the primary need is custodial care rather than skilled medical care.
People also think that nursing homes are for those whose families do not care about them. This is a myth. If people cannot provide the necessary care for an older family member, the responsible thing to do is to find a place where the family member's needs are met.
It is also a myth that all nursing homes provide poor care. Information about the facility's staffing and previous violations are available to the public that will help you make a decision.
Lastly, it is also not true that you cannot leave once you are in a nursing home. That depends if the care that you need is necessary through the end of life. But there are cases where rehabilitative care is only needed and returning home or another housing option may be a better fit.