We cannot escape the natural process of our body. We know that soon, we will become weak and fragile. Aging is the natural effect of the passage of time on human body. Many of us want to fight our age. Most of us want to spend more time with loved ones, some of us may want to look young, some want to continue to be active and animated, others want to work more. But if our body wants to rest we cannot decline or refuse.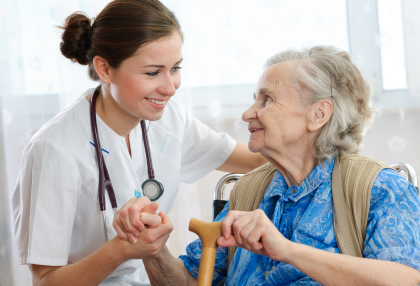 Aside from natural aging, Sickness also is one of the factors why our body is deteriorating. Sickness is may be avoided, but it is also inevitable. We cannot predict when it will strike us, and the worst type of sicknesses are those that take longer to cure, or stays with us forever. These ailments are made easier knowing that we can get hospice care.
Hospice care is a program that we can consider if we need help to lighten up our burden in terms of health problems. This program focuses on the quality rather than length of life. It offers humane and compassionate care for people who are in the last stages of their lives. They treat the person rather than the disease so that the person's last day may be spent with dignity, comfortably and quality. We think about hospice care if the person is no longer capable of being helped by a medicinal treatment. It aims to improve the quality of our life. It also provides support for the patient's emotional and spiritual needs.
Therefore, we should sometimes consider hospice care. We should not think that being in the hospice program is a sign of giving up of one's self. Let us also think the benefits that we can receive from the program. The hope that we can receive from them is the hope of quality life, making the best of each day during the last-stage of our lives. We should be thankful that there are people who offer themselves to help us feel valued and important.