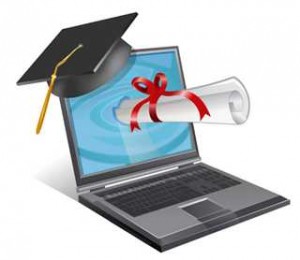 The idea of online education was unheard of in the past. Now, a significant number of students are using of this type of education to higher education degrees. It is accessible, hassle-free, and flexible.
Convenient to say the least because it enables you study your lessons while cooking your early morning breakfast perhaps, and at your own pace at times. The benefits of availing for that distance education is that you could do two or three things all at the same time while being educated online.
That is the concept Distance Learning System (DLSI) wanted to perpetuate. The flexibility of giving their students enough time to do other things while studying under their care is unique and cost-efficient.
DLSI is considered to be America's foremost educational publishing firm, and has expanded its services to provide learning programs and study modules for students and professionals alike. With their mission of providing convenient access to higher education, DLSI has, in itself, given distance learning the necessary boost since they have the highest national passing rate in the country with 97%.
Their online video classrooms are easy to understand with lively and structured discussions for you to have, thus, embracing the idea that you could be educated at a distance and in the shortest possible time.
DLSI provides real instructors, recorded video class session in case you miss the scheduled live class, personal coaches, and course materials to compliment the lessons provided online. Many other companies are considered by their clients as "a box of books." And once you have your books, that is the end of the relationship with you. That is not the case with DLSI – we stay with you until your entire course work is complete.
Distance education is growing in numbers. So why suffer yourself with the prospect of getting that degree inside that conventional classroom? You can always have that career you've always wanted through DLSI's distance education.