Think about strolling into the ER with your 2-year-old who has croup, and the process to reduce the serious situation is a respiration therapy with a respiratory therapist. But your kid is scared of the mask and whenever the respiratory therapist and medical team put it on, he or she fights them while trying to take it off. Nothing you do to distract the kid seems to work. Get into the kid life specialist. Qualified in distracting and relaxing kids who are working with terrifying medical center situations, they can redirect your kid's interest and help to calm any worries.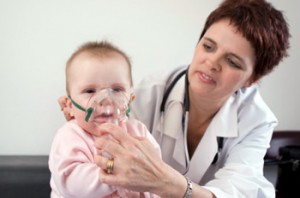 This is the world of Lutheran Hospital's Tammy Else. She works with both inpatient and out-patient kids to make their ER visit or extended stay a little bit simpler for both them and their parents. She is an experienced and qualified expert who can help youngsters deal with the solitude of a long stay in the medical center or provide enjoyment and diversion for the young, before, during or after a procedure. She knows how to describe a procedure to a kid in ways that make it not so terrifying. Starting this fall, when the new Lutheran Hospital Pediatric ER opens, there will be two full-time child life experts to deal with the caseload. Else has also been working with the new pediatric ER medical team to familiarize them with the methods she uses. Each ER space has exclusively made purses of child-friendly distractions like bubbles and horns to blow to distract the kid from a shot or stitching.
For sufferers Anissa Bredenmeyer, 15, and sis Alena, 11, Else has become more than a medical care service provider. She is a friend. The two siblings have Crohn's disease, which has allowed many visits to the ER, stays in the medical cent and come back visits to the out-patient clinic for infusions every five weeks. She knows the ladies well enough that the last time Alena was in the medical center, Else realized just what type of creative products to give her as a present to keep her interested during her four-hour out-patient infusion therapy.