Major critiques of nursing education and nurses have come from a variety of sources, from nursing education inspections, the patients, relatives and nursing students themselves. Such far reaching critique cannot be ignored as a few unfortunate experiences in a busy pressured service, nor down to a few 'bad apples' that have let the service down in the way they have treated vulnerable sufferers.
That the nurses these days are accused of lacking in sympathy or failing to provide sensible care should be a matter of severe concern to all of us in the career. Whether or not these criticisms are validated, the community perception of nursing is being shaped by these reports. The critique of nursing is often targeted at health professional information as if to educate nurses, was somehow to reduce their ability, or desire, to provide sympathetic and sensible care. At this time, when the career is moving to all graduate entry by 2013 we need to assure sufferers, our community and the political figures that nursing education is not only compatible with caring, sympathetic and secure training, but is it's very foundation. Our sufferers surely deserve well educated, informed and qualified nurses who can incorporate complex information and make secure and effective treatments. To suggest otherwise would be to fail to recognize the complexness of judgment that is necessary for secure care in today's medical care atmosphere.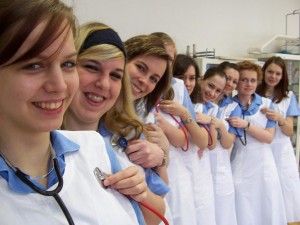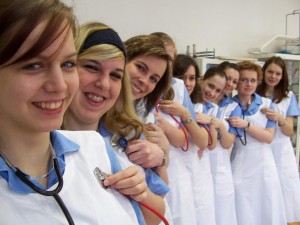 It is not too many years ago that third year student nurses would be left in charge of wards at night. Nowadays, with the complexness of surgical involvement and acuity of sufferers, this would be amazing, placing sufferers at risk and, indeed, could be considered negligent. Medical care is an ever changing world and nurses need information that prepares them for the changes and challenges ahead. Yet, preparing nurses to become caring, qualified practitioners requires much more than the acquisition of abilities and information obtained through the formal years of training and learning.