There are many nursing home facilities in the country today. If you are considering a nursing home for yourself or for a family member, there are a few things you need to consider. Before admittance, you need to inquire with the management to determine the services they offer and the facilities available. There are different services a nursing home provides. It depends on the location or focus of the facility. The usual services include room and board, medication and monitoring, and emergency care as well as social and recreational activities. Personal care is also included like bathing, dressing, and toileting assistance.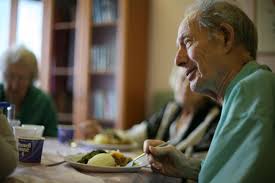 Choosing the best nursing home needs time to work. You may begin the quest for an appropriate nursing home well prior to seeking admittance to the facility. Preparing in advance may lead you to a more suited nursing home for you. Ask your family for their opinion as well as the care providers on what services you'll need. Make time to consider what services you need before calling different nursing homes. You may also consider the daily assistance you need like bathing, eating, dressing etc.
Before arranging a stay to a nursing home, ask about openings, admission requirements, level of care provided and participation in government-funded health insurance options. It is also necessary that the nursing home  has the right facilities in case of emergency. To know whether the nursing home suits your needs, you must see it for yourself. Ask the management about their services and look around. You can l interview some patients to know about the quality of the services they received from the nursing home facility.