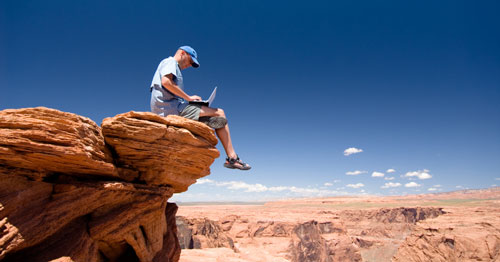 Challenges are a part of distance learning education. If you are a nursing student, for instance, the challenge is to go about your time receiving instructions from a superior who is miles away from you.
Distance education enables you to become independent. You learn things through discovery and research at your own time and pace. In that, you must build a sense of responsibility over your actions because your teacher is not around to guide you like in a conventional classroom. Perhaps you might have apprehensions with the idea of distance education. But that happens all the time with many students. Here are a few tips on how to overcome such fears.
Don't be too self-conscious about the words used in distance education. Learning the terminologies in online education takes time.  Learn as you go. You will discover that the thought remains the same, only words differ.
Remember that there are a lot of students going for distance education. If you can, reach out to them and compare each others' lessons. In that way, you are compensating for the things lacking when you attend a traditional classroom.
Don't hesitate to ask questions. This is the only way you will learn, and learn fast. For all you know, your online instructor is interested in you asking questions than him spoon-feeding you.
Also remember that you are not the only one your instructor is dealing with. Increase skills in doing research as much as possible. Augment your online education by adding other learning materials in relation to your course.
However, distance education is not a match to everyone. Some students need a classroom environment to stay focused and motivated, which comes at a much higher dollar cost, and time and travel commitment. But if you can find the self-discipline required for distance education, the rewards are limitless.