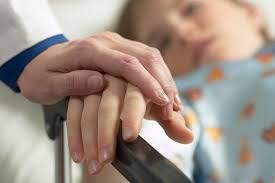 Taking care of patients is a hospital's primary concern.  A patient's recovery greatly depends on the quality of patient care given to them. Patient care is an important skill that medical professionals like nurses must acquire. Basic patient care skills are usually taught in college and can improve as a nurse's career progresses.
Ideally, high quality patient care servicing should be maintained by all medical professionals. But, in reality, the quality of patient care provided by each medical professional varies. Some medical individuals provide superb and satisfactory care while others provide less than expected.
It should be a medical professional's goal to provide superior patient care skills. Medical individuals must exert more effort to satisfy patients and provide medical service worth recognizing.
Here are easy-to-do ways to improve the patient care skills of nurses:
Educate
Aside from the basic education nurses get in college, they should participate in further training and skills enhancement programs. Acquiring new learning and knowledge in handling patients can greatly improve the quality of service they can give to patients. Nurses must also be updated about the latest medical developments and techniques in patient care servicing.
Advocate
Interacting with patients that have different personalities can be a challenging job. Nurses have to adjust to some patients who are rude. Nurses must extend their patience and commitment to provide satisfactory medical care service to all patients. Many nursing professionals who have superior patient care skills are determined and focused on their goal of helping patients recover from an illness.
Understand
Handling different types of patients that have a variety of needs in one place is tough. Nurses must try to understand that not all patients have the same medical requirement. They should identify the corresponding demand for each patient. In relation, nurses must understand the concept and importance of providing good quality patient care.