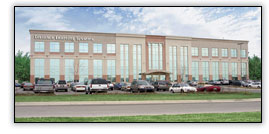 Choosing the right educational institution is not easy. Students find it difficult to find the best institution that can provide the best online education they need. One renowned educational institution for providing good quality online learning program is Distance learning System. Their service include Online Learning Programs, Blended Learning Program and a variation of Supplemental Courses. Distance Learning System was established in 1999 and is considered to be America's number one educational publishing company providing test preparation services and products. They also pioneered in offering customized educational solutions to distance learning programs for students with busy schedules.
High Quality Education
As experts in offering educational services to students, DLSI has been a venue for high quality online education programs. Students will acquire the right learning and knowledge that they need in their career. Distance learning system offers a list of highly qualified tutors and instructors that can help a student prepare for a board exam.
Convenience
DLSI is one of the first online educational institutions offering distance education program thru the internet. Students seeking online education can rely on DLSI. Distance learning System allows students with busy schedules to participate in online classes that can be attended from any location. DLSI offers students an opportunity to be educated right in the comfort of their homes.
Best Preparation for Board Exams
Preparing for difficult board exams is tough. Many people failed in these types of exams because they weren't able to acquire the best and effective preparation for it. DLSI offers the best preparation for difficult board exams. DLSI adapt effective review strategies to ensure a passing grade in these type of exams. The current DLSI national Passing rate is 98%. Many individuals acquired their professional licensed like RN's and LpNs thru the help of Distance learning System. Now, If you're searching for the right review center for a board exam, then DLSI is your perfect match.