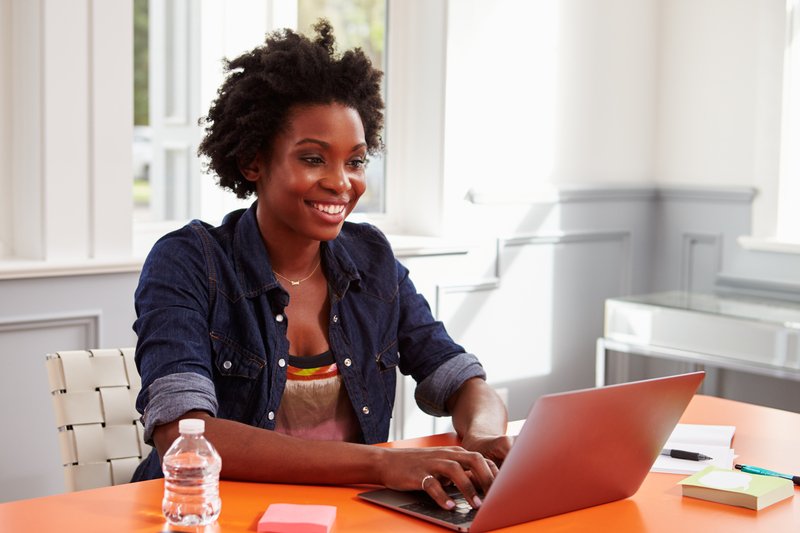 Tuition Comparison
Earn college credits for your degree in half the time and for half the cost.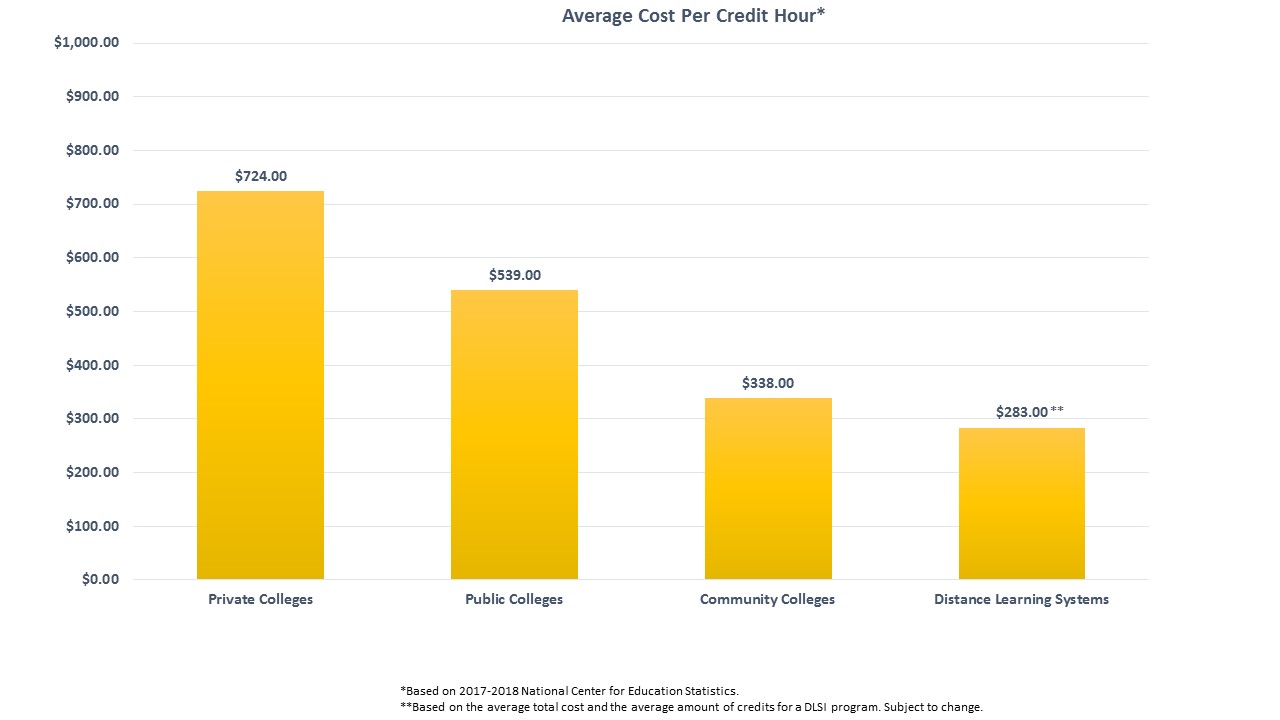 Traditional Education Comparison
Distance Learning Systems blends the convenience of online education with the structure and support of traditional education, but with lower costs. We create a customized education solution for you so that you get the most affordable, flexible, and fastest path to earning your degree.
We've compared our tuition to the most common traditional education programs for earning a degree so that you can see the difference based on a per credit hour cost.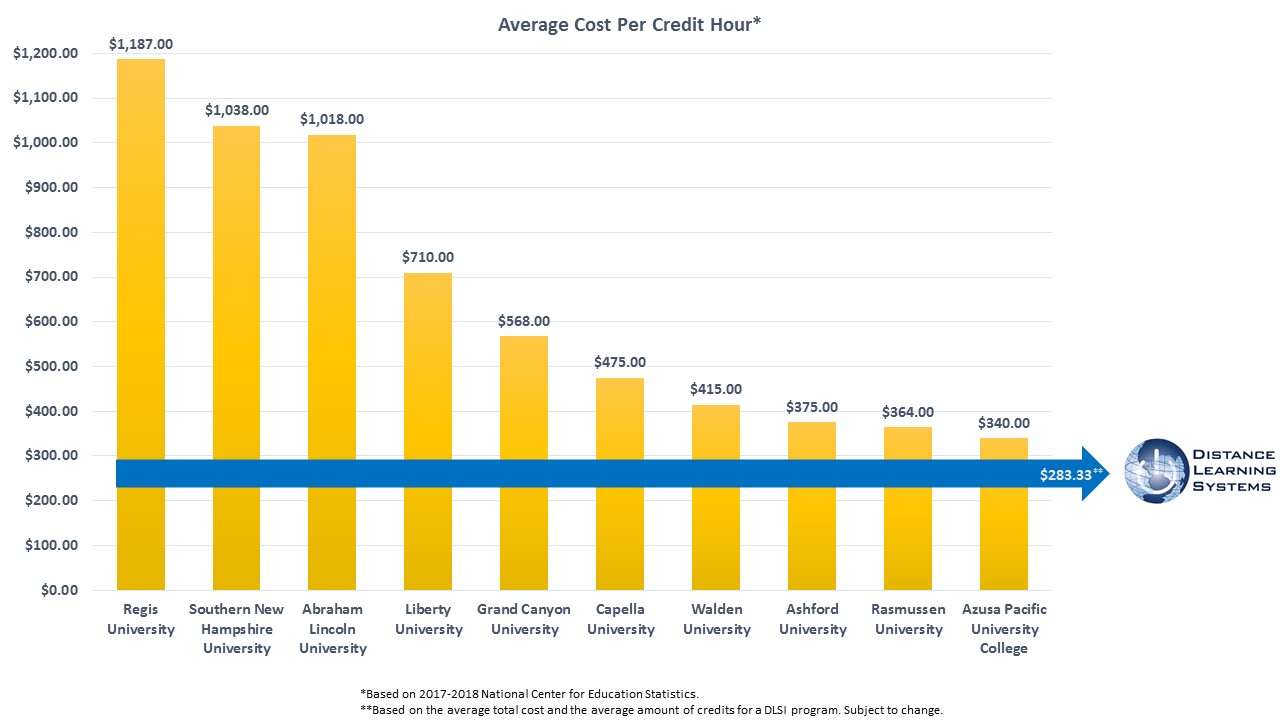 Online School Comparison
Distance Learning Systems offers a high-quality, low cost option for individuals interested in earning college credits toward an accredited degree. In addition, our online courses are instructor-led, live or on demand, and include all the course materials.
We've compared our costs to some of the nation's most popular online schools so you can see that Distance Learning Systems provides a more affordable option for your education.